Water Level reels are used to determine the depth to water in Groundwater wells or boreholes.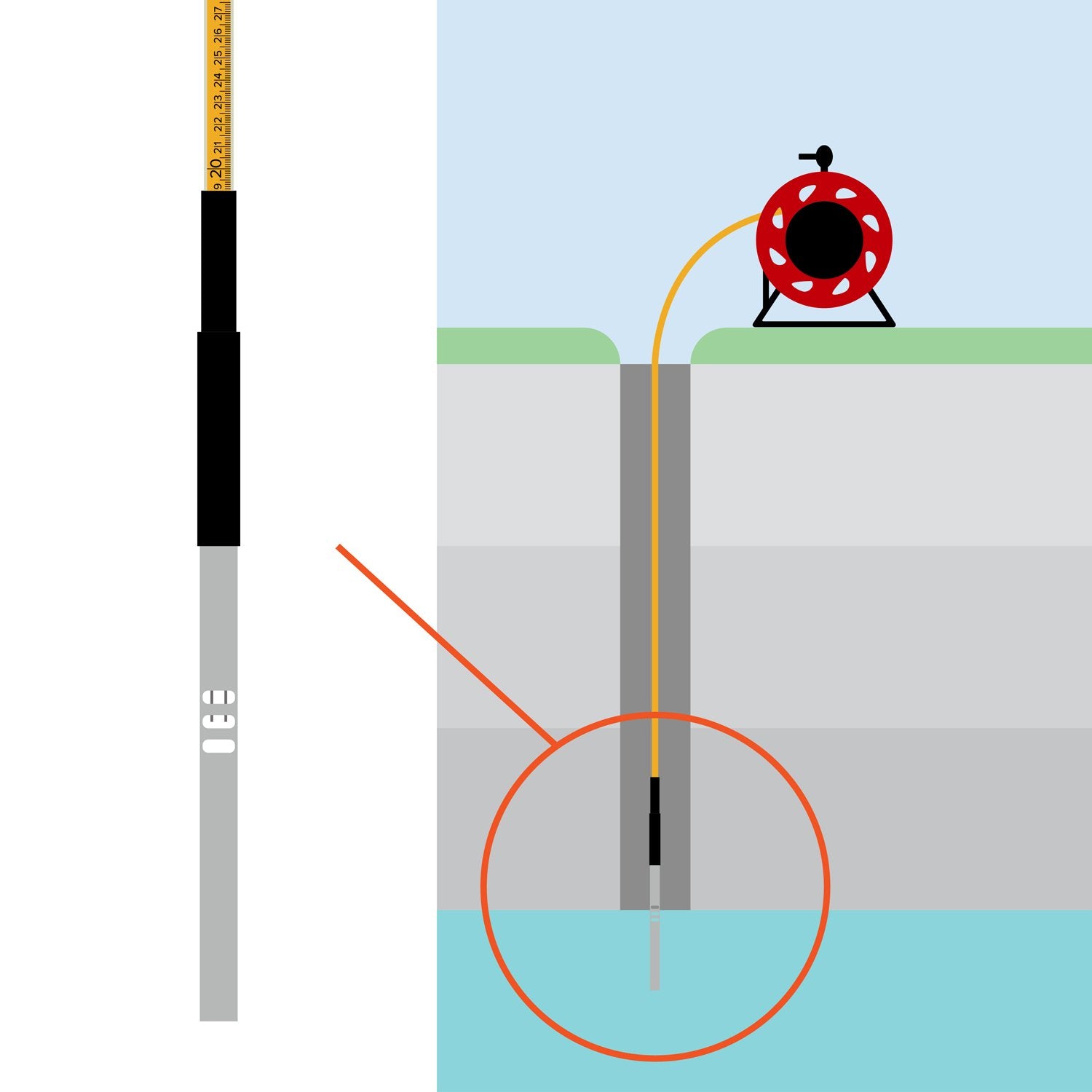 Typically their are two types of Water Levels Meters.
Oil/Water Levels
An Oil/Water Level which informs the user of Oil and Water through different alarm tones. The Spectra Interface Probe emits a solid tone when in contact with oil and an intermittent tone when in contact with water.
Water Levels
Conductivity Probe connected to Engineering Grade Tape.